Attraction Spotlight: Cheyenne Mountain Zoo
Posted by Josh Grund on Friday, April 3, 2015 at 10:54 AM
By Josh Grund / April 3, 2015
Comment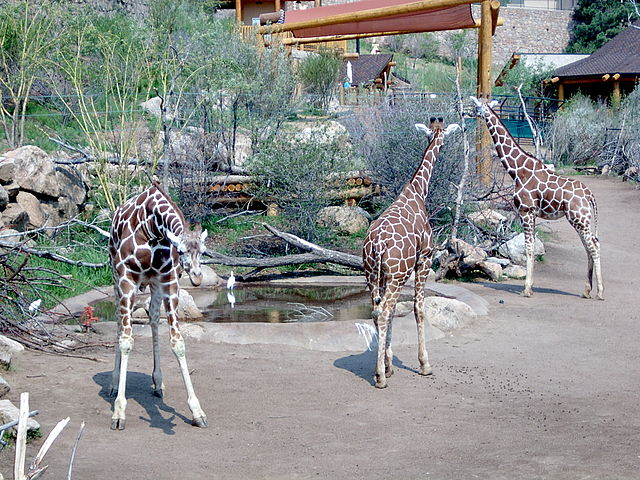 The Cheyenne Mountain Zoo has one goal and that is to inspire action by connecting people with wildlife. They do this by providing a variety of different activities that are designed to be both fun and educational. One of the activities you will have access to include the Zoo Exploration Tours. These tours will literally take you for a walk on the wild side.
Someone from the Zoo's education department will take you on a journey you will never forget. All tours give you the opportunity to meet an animal up close and personal. In some cases you may even get some hands on experience. As far as tours go, you can either choose from a set of topics or you can create your own.
Some of the suggested topics include:
African Animals
Habitats
Zoo History
Veterinary Sciences
Tour Costs
Each group containing 10 paid children will receive free admission for one adult. Passes and memberships are not accepted in place of regular admission fees. Each group is allowed to have a maximum of 25 children. At the time of booking a non-refundable deposit must be made.
A one-hour tour will cost $45 plus regular admission. A two hour tour will cost $75 plus regular admission. Regular admission is as follows:
18 years and younger - $6.25 each
Anyone over the age of 18 - $14.25 each
Other events you can participate in include:
Zoo Career Day
Animal Training & Behavior Workshop
Mom & Me Wildnight
Run to the Shrine
Endangered Species Day
Boo at the Zoo
Reptile Care 101
Military Appreciation Week
Summer Camps
And so much more!
If you want to learn more about the Cheyenne Mountain Zoo visit them online at www.cmzoo.org. There you will be able to find a list of all events as well as the dates they are available.