Does Denver Have any Top Clubs or EDM Bars
Posted by Brian Kinkade on Wednesday, December 20, 2017 at 10:20 AM
By Brian Kinkade / December 20, 2017
Comment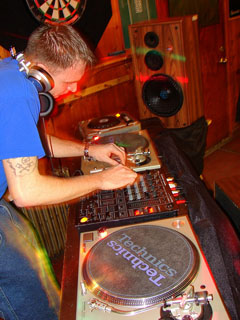 Denver has some of the best top clubs and EDM, electronic dance music, bars in the US. Denver celebrates all music genres and is one of the most diverse music scenes around. There are a few clubs that specifically play EDM on certain nights a week for those electronic fans.
The 1up
717 E Colfax Ave
Denver, CO

The 1up bar is such a good time and locals love it. They have arcade games, a live music venue, and a full bar. It's becoming one of the most popular clubs in Denver because it's recently renovated stage and sound system are incredible which allows them to book a big variety of musicians to come perform. For EDM fans, come out on Wednesdays to hear EDM for "RE:UP Wednesdays." They've also had EDM artists perform on the new stage like Rustie and Dynohunter.
Beta Nightclub
1909 Blake St
Denver, CO

One of the last clubs in the area to play EDM almost exclusively, Beta Nightclub is an excellent bar in Lower Downtown Denver. Although there are many clubs there, Beta stands out for their good sound quality and for drawing the biggest EDM crowd. In fact, they are one of the best electronic venues in the US, and the owner is the founder of Beatport, a huge EDM sharing website.
Cervantes' Other Side
2637 Welton St
Denver, CO

Cervantes' Other Side is the place to go on Tuesday nights. The EDM scene on Tuesdays is great for offering national names and local talent that everyone comes out to dance to.
While EDM is becoming harder to find in Denver's huge club scene, The 1up, Beta Nightclub, and Cervantes' Other Side are some of the biggest clubs in the country where fans can enjoy EDM right in Denver.