What are the Top Attractions found in Boulder, CO?
Posted by Kinkade Team at Brokers Guild on Wednesday, November 19, 2014 at 5:50 PM
By Kinkade Team at Brokers Guild / November 19, 2014
Comment
Boulder is full of great attractions. There's plenty to do within the area and it's more than just a college town. Here's a look at some of the top attractions found within Boulder, Colorado.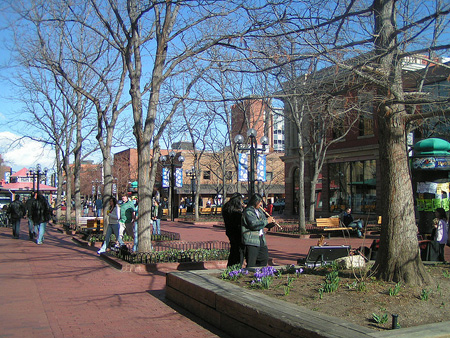 Pearl Street Mall
Known as one of the best open-air malls for pedestrians, this mall provides plenty of shopping options. You will also find entertainment, galleries, historic sites and plenty of restaurants throughout. If you love to shop and love outdoor events, the Pearl Street Mall is the place for you.
Fiske Planetarium
Found on the CU-Boulder campus, this very popular attraction provides star shows, laser light productions and lectures. It's one of the best planetariums in the country and provides plenty to enjoy.
Boulder Theater
This Art Deco Theater comes from 1906 and provides plenty of fun. It used to be an opera house and now it's a movie theater. It's one of the best places for live music in the area, as well.
Eldorado Canyon State Park
Over 1,000 acres of open land await with plenty of activities, such as horseback riding and hiking. There are over 10 miles of amazing trails and the park provides plenty of activities for all types of people. From fishing to rock climbing, there's plenty to do here.
Bear Peak
This very interesting area provides some of the best trails and canyons in the area. It's not for the faint of heart, however. If you enjoy outdoor fun, this is a great place to hike.
Chautauqua Park
This foothills park provides the perfect place for a picnic or bird watching. There are also plenty of trails and amazing views of Flagstaff Mountain and the Flatirons.

Whether you're moving to Boulder or just looking to rediscover the area, there are plenty of things to do here. Boulder provides outdoor and indoor attractions and these are just a few of the top things to do in the area.