Where are the Best Denver Spots for Brunch on New Year's Day 2015?
Posted by Josh Grund on Thursday, January 1, 2015 at 3:18 PM
By Josh Grund / January 1, 2015
Comment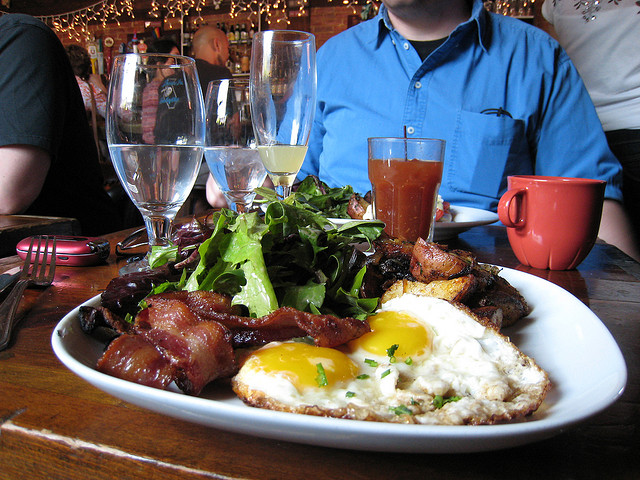 Everybody loves brunch and Denver has a ton of great places to enjoy it. With the holidays wrapping up, this is the time of year to enjoy time with family, friends and great food. It's actually the most popular meal at most of the local restaurants because local eateries can come up with their own unique dishes and you can enjoy breakfast favorite and alcohol all in one meal. Here are some of the best spots you have to check out around Denver for brunch on New Year's Day 2015.
Lola Mexican Fish House– 1575 Boulder Street
Lola is a great choice to enjoy your first meal of 2015 in Denver. They bring in flavors from coastal Mexico with dishes from the regions of Baja, Oaxaca and the Yucatan Peninsula. Their specialty dishes include the Lola Huevos or the Chicharron benny, a pork belly and delicious chipotle hollandaise sauce.
You can try oysters on the half shell, a lobster green chile omelet or super sweet doughnuts. Don't forget the cocktails with options like the Ultimate Bloody or the Michelada Pop. They are almost meals in a large glass.
The Berkshire – 7352 East 29th Avenue
The Berkshire has amazing brunch with all the bacon you could want. Located in Denver's Stapleton neighborhood, the restaurant is dedicated to pork. You'll find a pork belly Benedict, wild boar bacon hash and even slow-cooked pull pork sandwiches. They even have a bacon flight offering you a taste of the best bacon in Denver. Don't forget to order a Bacon Bloody Mary made with bacon-infused vodka.
Beast + Bottle – 719 East 17th Avenue
Located in Uptown, Beast & Bottle is a restaurant that takes "farm to table" seriously. The owners use ingredients from Colorado farms and work directly with local farmers. You'll enjoy fresh vegetables and eggs, as well as local meats. You can try fun items like pumpkin waffles and deep fried brioche French toast. It's a great choice for New Year's brunch.
This New Year's Day should be the time to have brunch at these spots around Denver.