Where are the Best Paint and Sip Locations in Denver?
Posted by Brian Kinkade on Wednesday, December 20, 2017 at 11:15 AM
By Brian Kinkade / December 20, 2017
Comment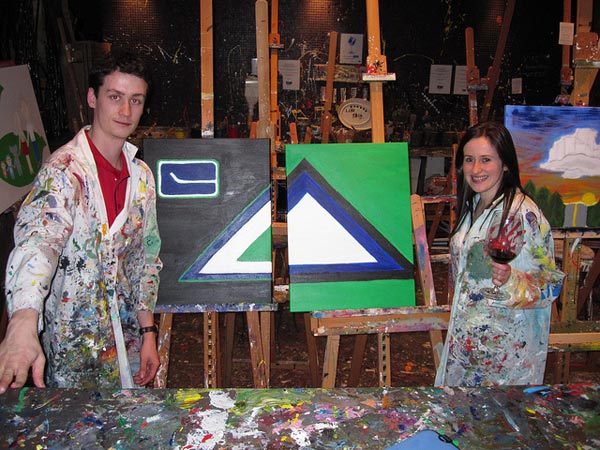 Drinking wine, while learning to paint has become a very fun activity for adults to enjoy. Many paint and sip classes are found throughout the Mile High City. Some provide more than just wine, such as cocktails or craft beer. Here are a few of the top choices for your next night out.
Sipping N Painting Hampden - 6300 East Hampden Avenue, Denver
If you live on the south side of the city, this is a great studio for a paint and sip. They offer many different styles, night classes and a large selection of wine. They do accept walk-ins, but it's best to call ahead and get a reservation.
PoshSplat - 1468 Pearl Street #120, Boulder
If you live in Boulder, PoshSplat is the right place for you. It's found inside the Pearl Street Mall and provides plenty of great classes. Students can even paint iconic rocks at the Red Rocks Amphitheater, while enjoying music beer and wine.
Whimsy Paint & Sip - 14676 Delaware Street #200, Westminster
Whimsey Paint & Sip is one of the top places to go for wine and painting. It's found in the Orchard Town Center and they provide all kinds of different painting techniques, along with plenty of wine and cocktails. The classroom-style studio is the right place to learn how to paint, while enjoying a relaxed atmosphere.
Pinot's Palette - 3420 West 32nd Avenue, Denver
With many different classes, plenty of wine to choose from and fun prizes, this is a great place to go for a wine and sip type of class. They offer two classes per day and provide many different choices.
Canvas & Cocktails - 249 Clayton Street, Denver
Many different painting classes are found at Canvas & Cocktails. Whether you prefer to paint landscapes or expressionistic styles, you can find a great class here. They provide you with a bottle of wine, cocktail choices and more.
These are some of the best places to go to enjoy wine and paintings. Whether it's your first time or you've been painting all your life, you're sure to have a great time.