Where did Jack Kerouac Go, While in Denver?
Posted by Brian Kinkade on Wednesday, December 20, 2017 at 10:44 AM
By Brian Kinkade / December 20, 2017
Comment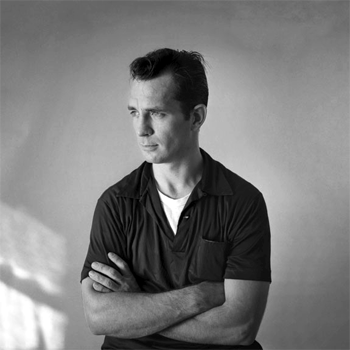 You've probably heard about Jack Kerouac, novelist and the fact of the Beat Generation. He revolutionized the literary world with his novel "On the Road" back in 1957. He describes a series of cross-country road trips in his narrative in which he frequently stopped into Denver.
Narrator of "On the Road," Sal Paradise, in a version of Kerouac while character of Dean Moriarty is a womanizing anti-hero based on Neal Cassady who grew up on the mean streets of the Mile High City. Here is a look at the places Jack Kerouac went in Denver.
Curtis Street
Sal Paradise describes those that hung out at 15th Avenue and Curtis Street known as the denizens. It makes Paradise feel the allure of the West since he is from the East Coast like Kerouac. He mentions seeing young kids in jeans and red shirts and the honkytonks of Curtis Street.
He also mentions the shooting parlors, movie marquees, and peanut shells. Today you won't find shooting galleries but you can still see a movie at the 16th Street Mall and eateries like the Diners, Dine-Ins and Dives.
Welton Street
Five Points neighborhood was home to a thriving jazz scene back in the 50s that would see the likes of Miles Davis and Billie Holiday. It was the "Harlem of the West" and it's reminisced by Kerouac when he mentions the lights of 27th and Welton. Today, you can enjoy the Five Points Jazz Festival in May and the intersection at 27th and Welton is the site of the light rail station.
Larimer Street
Of course he also mentions Larimer Street. After Sal Paradise hitchhikes to Denver from Longmont, Colorado to visit Dean Moriarty in the novel, he's dropped off here. Being his first glimpse of the city, he mentions the smokestacks, rail yards, and red-brick buildings. He noticed the wicked grins of joy among bums and cowboys on Larimer Street. Writer Square at 1512 Larimer Street in downtown Denver pays homage to him today.
Finally, the novel mentions the bars and saloons in Denver. For a taste of what the Beat Generation discusses, visit My Brother's Bar at 2376 15th Street where there is a framed photo of Kerouac and Cassady.