Which Denver Stores Carry The Best Shaving Supplies?
Posted by Brian Kinkade on Wednesday, December 20, 2017 at 8:16 AM
By Brian Kinkade / December 20, 2017
Comment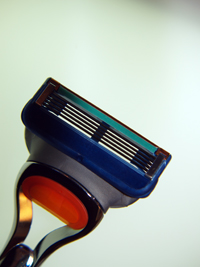 Who doesn't want the salon style clean shaven chic and handsome look? Going to the salon every week can get expensive, however. You can get the salon shaven look you desire with your own shaving supplies. Let's check two most well-known shaving stores in Denver where best shaving supplies are available.
The Smells Good Store - 350 3rd Street, Castle Rock
The Smells Good Store in Denver is one of the best stores where the owner has plenty of knowledge about skin care. This particular shop only carries natural products, which contain no preservatives or chemicals.
You will find a whole host of body soaps, shampoos, perfumes, creams and other products here. However, what you should really try is the natural aftershave lotions and shaving creams. They are famous for products such as, Zum & Go Facial Cleansing Scrub, Another Close Shave Gel, Face of Danger After Shave Elixir, Spinster Sisters Company Shaving Cream and more. Many salons in Denver use the natural products from The Smells Good Store.
The Art of Shaving - 3000 East 1st Avenue, Suite 269A, Denver
The Art of Shaving store in Denver is a must stop for all men. They carry a variety of new age products and shaving kits with the best technology in the industry. They keep various shaving kits, products (both scented and unscented), towels and much more. When you come to this store, you will find everything you need to get a salon-style shave at home.
A few other great places for shaving supplies include:
GQ Barber Lounge - 1605 17th Street, Denver
Lawrence Covell - 225 Stelle, Street, Denver
Colorado Shaver Center - 3424 South Broadway, Englewood
Whether you just need a professional razor or you're looking for a full shaving kit, these are the top spots for your shaving supplies in Denver.