Which Landmarks are Historic in Aurora, CO?
Posted by Brian Kinkade on Wednesday, December 20, 2017 at 9:56 AM
By Brian Kinkade / December 20, 2017
Comment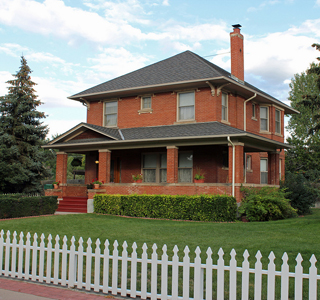 Aurora, Colorado has a bunch of local history. There are landmarks everywhere and it's exciting for residents to tour their own hometown and encounter a piece of history. Landmarks include sites such as, The Melvin School, John Gully Homestead House,and the Toll Gate Creek Archaeological Site. Here is a summary of the must-see landmarks in historic Aurora, Colorado.
Delaney Farm - 170 South Chambers Road
A popular site to see is the Delaney Farm. It was originally a farm for raising horses, livestock and dairy cattle. It's since been restored to grow healthy food for people in need. It's about 158 acres in size.
William Smith House
Make your way to 412 Oswego Court to see William Smith's house where he raised sheep. It's a popular site because William Smith founded the Aurora Public Schools. If you go to 10000 East 13th Avenue, you can see the city's first high school, as well.
The Melvin School
This popular landmark in Aurora is the school originally used by the town of Melvin. They ended up moving it to the ground of Smokey Hill High School because they were making room for the Cherry Creek Reservoir. It's located at 4950 South Laredo Street.
Toll Gate Creek Archaeological Site
Over at 2141 South Kittredge Way is the site that was used as a water source after two area boys found a Native American grave. It was also a migration path used to be a place where you could hunt animals.
John Gully Homestead House
The oldest house built in Aurora that has survived is the John Gully Homestead House. It was built in 1866 and the family living there raised horses and cattle. It's available to see at 170 South Chambers Road.
These are just a few of the many historic sites found throughout Aurora. If you love a bit of history, this is certainly an area you should put on your bucket list.