Which Restaurants are the Most Romantic Near Denver?
Posted by Josh Grund on Thursday, February 12, 2015 at 10:44 AM
By Josh Grund / February 12, 2015
Comment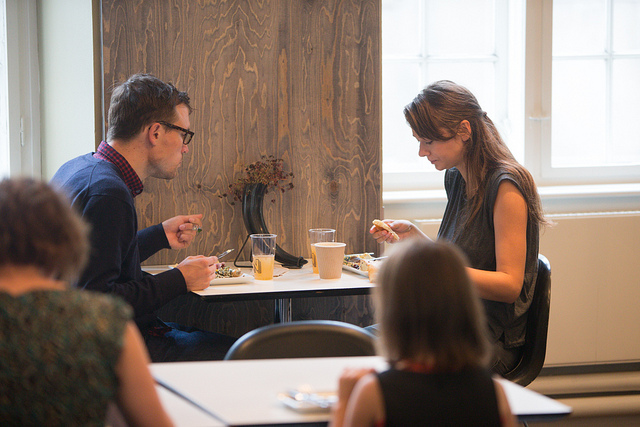 Denver is gearing up for the romantic Valentine's Day holiday just around the corner. They keep the love in the air all year with some of the most romantic restaurants around being right in the area. Many restaurants offer amazing dining experiences on Valentine's Day, anniversaries, birthdays and any other special occasion. Make your reservation at one of these restaurants in the area where you'll enjoy delicious menu items, a beautiful ambiance and superior customer service.
Palace Arms – 321 17th Street, Denver
Palace Arms is the definition of fine dining. It's located in the historic Brown Palace Hotel and is always ranked as a top choice in the state. The décor includes rich wood, antique furnishings and white linens. The beautiful restaurant features private dining as well. Enjoy the Colorado rabbit, loin of lamb and Wagyu steak.
Bistro Vendome – 1420 Larimer Street, Denver
If you love restaurants that cook with local, seasonal ingredients, check out Bistro Vendome. This French restaurant offers a unique Colorado/French menu along with dessert items like the crème brulee and cinnamon macaroon bananas foster. The décor is gorgeous with soft fabrics, romantic lighting and comfortable seating. You can sit on the garden patio during warm weather days.
The Beatrice & Woodsley – 38 South Broadway, Denver
If you love rustic charm, The Beatrice & Woodsley is the place to go this Valentine's Day. Located on South Broadway in Denver, the restaurant offers beautiful trees and bark line in the dining room, a Wine Cellar dining area and unique décor unlike anywhere else. Their menu uses fresh ingredients and offers an American and international twist. You'll feel like you're in a rustic cabin with modern style of the big city.
Also be sure to check out local favorites like The Briarwood Inn in Golden or the Mizuna in Denver.